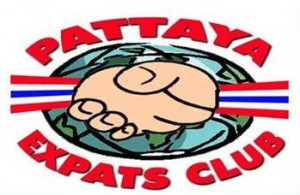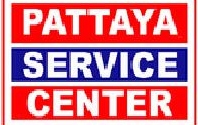 Pattaya International Hospital attend the Club each week for regular FREE testing of blood group and pressure, and on the first Sunday of each month blood-sugar level tests. (A blood sugar test requires fasting for 8 hours prior to the test). We wish your life-membership to be long & happy!
AA Insurance – The PEC's own 'low cost group health policy'. A wide range of policies include over 60s medical, property, house contents, vehicle cover. call 038-415795. PEC Group Medical Insurance.
Healthut (Former NUTRITION CLUB), Soi Town in Town (off Pattaya Central Road), offer advice and help to lead a healthier and stress-free lifestyle, with weight loss suggestions, diets, Nutrition questionnaire and tests.
Healthut – Organic & Natural Health Products and Nutrition Services.
Call 099 391 5664.  www.healthut.com
Suthipong Law Center Co. Ltd, Full legal services from Khun Suthipong Trakulsak. 038-413616, or 081-914 8193. Suthipong Law Centre 390/24 M10, Chan Thong Place, 3rd Road, Pattaya.(www.suthiponglaw.com).
Key Visa Co Ltd, represented by Darren McGarry, offer free advice on expats' Immigration queries. Key Visa has a monthly update email service for members. Sign up at: (www.keyvisathailand.com).   Darren can be reached at:  0810045397
Pattaya Service Centre – a one stop solution for – Insurance – medical, accident, car, motorcycle, house, condo, boat, shop, office and travel cover. Special discount group medical for PEC members. Contact K. Neng on 084 003 6030, or email, click here.
Also for Tours & Travel, air tickets, package tours. Property sales & rentals. Business services, company formations, contracts, work permits, visa, accounting. Legal civil / criminal litigation and Notary services. Contact K. Jahir on 086 394 0863, or email, click here.
Expat Law Co. Ltd. Full legal services – business start-up – corporate matters – litigation. Contact Expat Law Thailand located at 65/42 Thepprasit Road, Soi 7 Moo 12, Nongprue, Banglamung 20150. email: mikefromcanada100@gmail.com (website info to follow) 24hr Emergency service: 09 1239 3495
Fire Security Pattaya Co., Ltd. provides a FIRE EXTINGUISHER FOR ONLY 100 BAHT PER YEAR – 5 Years guarantee for fire extinguisher – Proof for insurance – Maintenance service 2 times per year of the fire extinguisher for free – And more service for free – 10% Discount for Members – Fire Security Pattaya co.,ltd  354/36 Moo.9 Sukhumvit Soi 51 Pattaya 20150.  E- mail : click here  (Office): 08 66 26 16 08   (Mobile): 08 38 99 54 36     We care…for your safety www.firesecuritypattaya.com
ABSOLUTE HEALTH – a Clinic on North Road Pattaya, is a full service medical clinic providing Anti-Aging, Integrative and Advancement in Medicine for individualized treatment programs for patients of all ages and with various disorders. 038 423 213/4/5,
Web: http://absolute-health.org/
TIP4BUY. Harbor Mall, Pattaya Central Road, Floor 4. Professional Video Security Solutions – Alarm Systems – GPS Navigation & Tracking Systems – Dashboard Cameras – Gadgets – Smart Android TV Boxes.
call 038 195 937, 09 2465 6340 (Eng/Ger), email tip4buy@outlook.com
We speak Thai, Deutsch & English
For more information on our SPONSORS go to our Members Benefits page:
http://pattayaexpatsclub.info/useful-links/member-discounts/